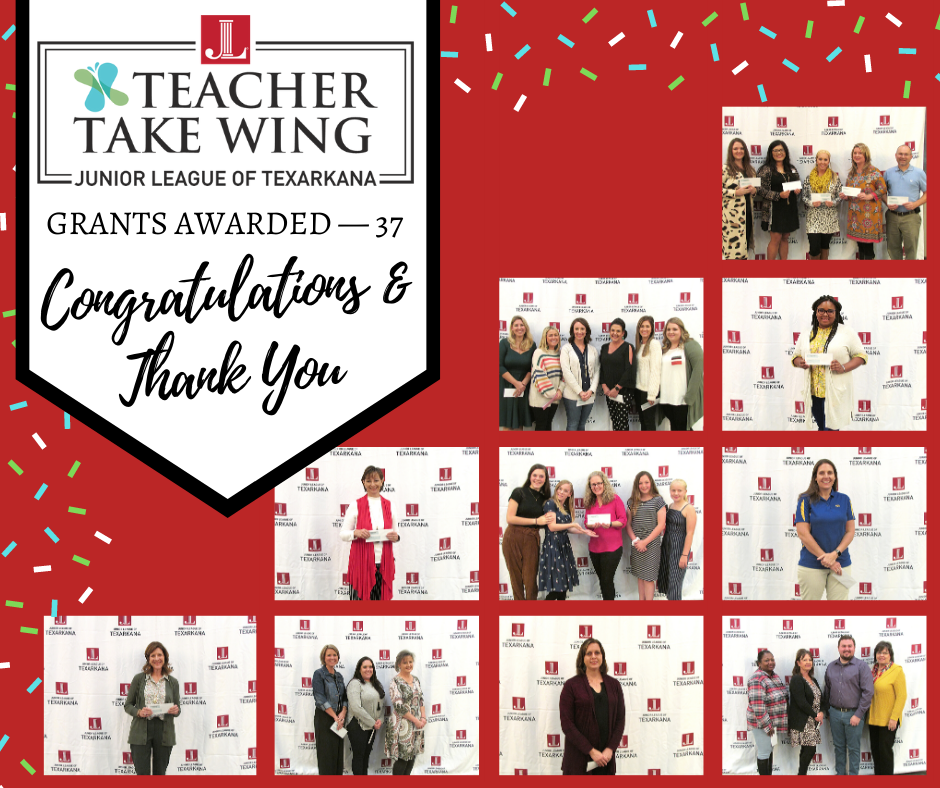 The Junior League of Texarkana recently awarded 37 grants to area teachers for innovative, classroom projects through Teacher Take Wing. Congratulations to our 2019-20 recipients!
This year's committee is led by Alex White. Committee members are Anna Dickens, Claire Hardy, Kimberly Lanier, and Keaton Windham. We send our thanks to these ladies and all who make this project possible.
To learn more about JLT's community projects, click below.