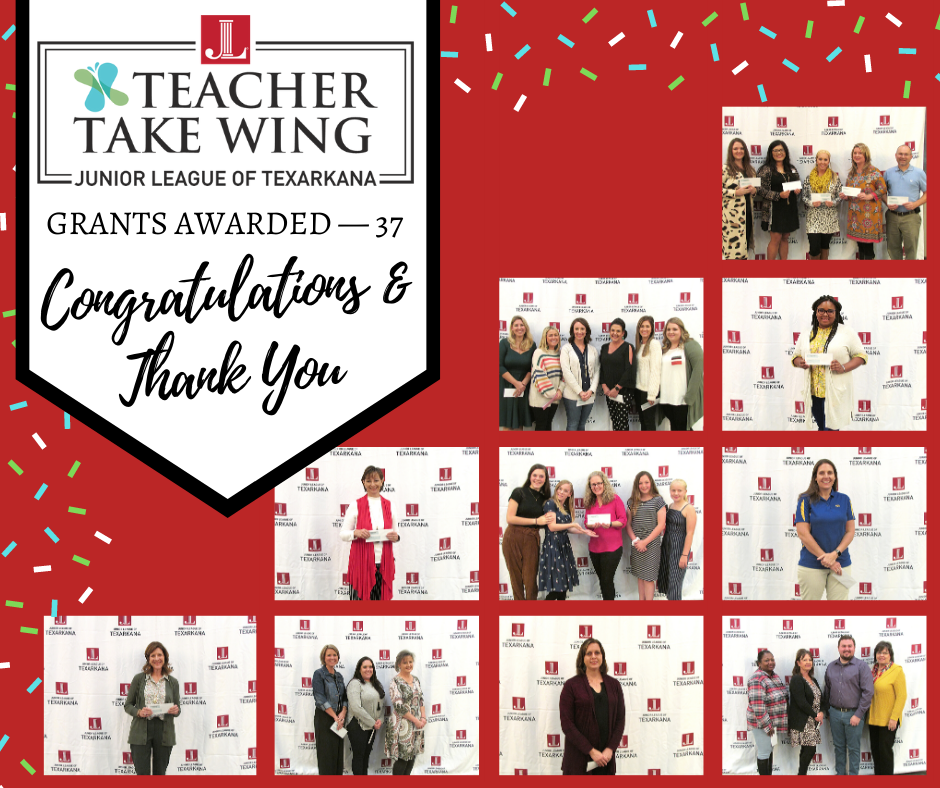 The Junior League of Texarkana awarded 37 grants to area teachers for innovative, classroom projects through Teacher Take Wing. Congratulations to our 2019-20 recipients!
The Teacher Take Wing committee for 2020-2021 is led by Autumn Aikin.  Committee members are Amanda Holley, Kendal Thompson, and Stacy Tidwell.  To access the 2020-2021 Teacher Take Wing Educational Grant application, click here.
To learn more about JLT's community projects, click below.