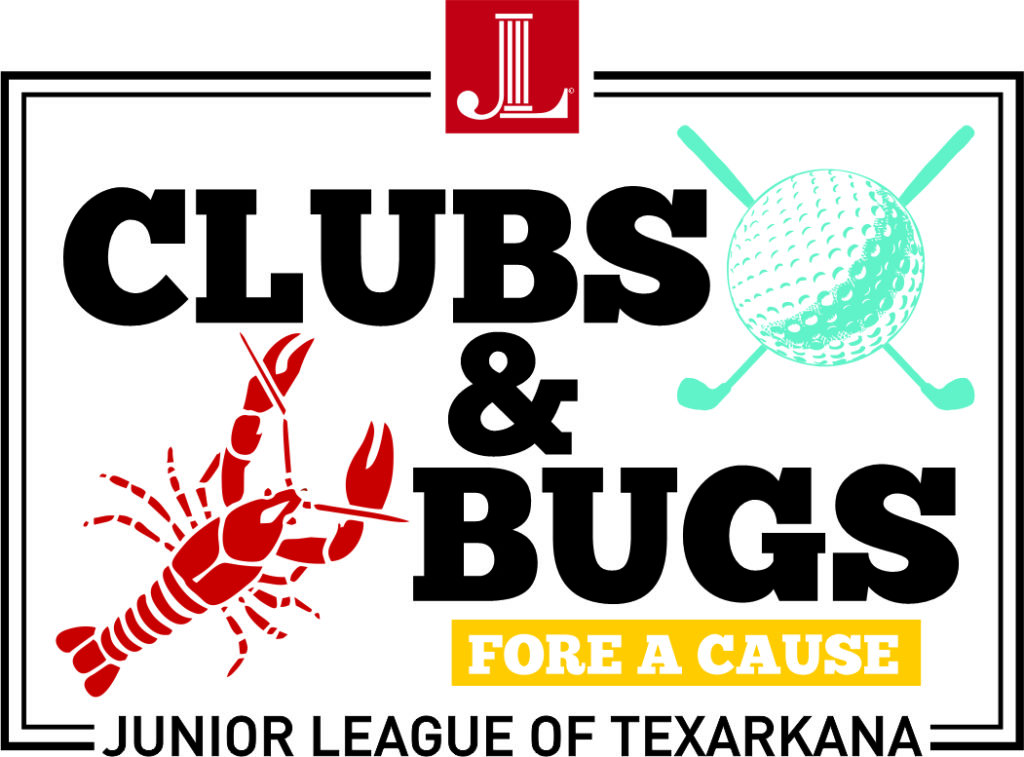 The Junior League of Texarkana, Inc. (JLT) invites you to join us at the 3rd annual, Clubs & Bugs Fore a Cause golf tournament on Friday, April 29th at Texarkana Golf Ranch. Shotgun begins at 9:00 a.m., with registration starting at 8:00 a.m. Please bring cash for mulligans, strings, and to have the chance to double your money at our Double Your Money Hole.
As one of JLT's fundraisers, the success of Clubs & Bugs Fore a Cause is crucial to the continuation of our mission-based, community work. It takes many dedicated businesses and friends to provide financial support through sponsorships. As a sponsor, participant, or in-kind donor you can make a valuable contribution toward the continuation of JLT's mission. If you are interested in donating items to our goodie bags, raffle, or prizes, please send an email to the event chair, Brianna Gresham, at abcarter1117@gmail.com.
If your preferred payment is by check or cash, we will be happy to send a paper copy for you to complete your level of sponsorship. Please contact our office manager, Mandy, to reserve your level of sponsorship.
Junior League of Texarkana
4425 Jefferson Ave. #115, Texarkana, AR 71854
Office: (870) 772-9948 Fax: (870)779-1176
Email: jltexarkana@valornet.com