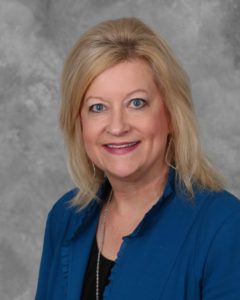 Kicking off our 96th year is an exciting place to be! Lately, I have been reflecting on our past and imagining a bold vision for our future. That is 96 years of collaboration to accomplish more together than we could accomplish individually.  Kicking off the year is also a humbling place to be – at your service, entrusted with a legacy, and helping to develop a group of capable women who are ready to cause positive change long after I am gone.
The last year has brought a lot of change to many of our lives: remote work locations, webinar after webinar, face masks and vaccines.  With those changes, we missed out on face to face League meetings and activities. Along with missing those in-person meetings, we missed getting to know our Provisional class and each other better. I believe it is important for us to keep our membership sustainable and enjoyable. We need to develop a renewed sense of purpose and dedication to our League. Each new year, just like each new day, provides us with a fresh burst of energy and a remembrance of why we chose the Junior League. We must be relevant to our community and feel empowered to make a positive, lasting change. We cannot be complacent and rest on the great accomplishments of our past, like starting the Race for the Cure, Texarkana Symphony, Hospice of Texarkana and many others. Our work is not finished.  We must continue to tackle literacy, hunger and poverty. We need to be women who are transforming our community for the better. At the same time, we have to remember that how we do it is as important as what we do.
Like you, my life is busy and there are many other worthwhile causes to which I can and do devote my time. I chose the League 7 years ago and I choose it today. I am a CPA employed as the controller at Texas A&M University-Texarkana. I have two grown children.   My son Ryan and his wife Kelly live in Oklahoma City and both work in the software industry. My daughter Rachel is in the pharmacy tech program and is employed at a local pharmacy. I like to read, garden and spend time with my family.  I look forward to getting to know each of you better and serving together with you as we welcome other women to join us in achieving our purpose.
With much gratitude,
Rhonda Easley Jones
President 2021-22
Junior League of Texarkana, Inc.