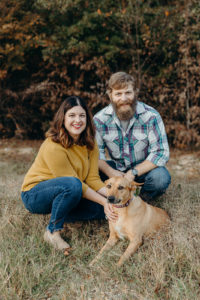 Since very early on, I have fond memories of following my mother, Paula Raschke Black, around from place to place, serving as her co-pilot on numerous Junior League adventures. From becoming an added "mascot" for the Sunshine Singers at local retirement homes, to donating bags of clothing items and service hours at the downtown League thrift store, or to working behind the scenes at what was then the Mistletoe Fair and believing it was the most magical event of the season…yes, these and many more made me excited to confess, "I'm with HER!"
Little had I known just how much those ongoing efforts were influencing our local residents. Eight years ago I took a leap of faith and submitted a request for new membership, hoping I, too, could be a part of a global mission filled with women building better communities, and I have yet to turn back! Now more than ever, we as women must listen and rely on one another to engineer our way through cultural biases and socioeconomic change for the common good of all. When women include and support each other, we can be an unstoppable force!
Our League members have maintained that strong pattern of resiliency in social reform since our charter was founded in 1926. It is our civic duty to research and invest ourselves wholeheartedly, serving as dependable advocates for some of our greatest local areas of need like literacy, hunger, and poverty. I am humbled to share that we will continue to transform our future by campaigning for our most precious assets – our children. Through this year's signature projects like Open Hearts Food Pantry, Packs for a Purpose, Shoes for the Soul and Clothes for a Cause, Spring Into Reading, and Teacher Take Wing, the Junior League of Texarkana values educational services that are essential to children's overall growth and well being. Undertaking these adopted community projects also serves as a hands-on, extensive training program for our volunteer members. Nonetheless, I commend this diverse group of women leaders who maintain a community presence while wanting to be a part of the overall solution.
Together, we will continue to reach for more while building upon our rich legacy, developing collaborative opportunities, and embracing relationships within Texarkana and our surrounding communities. Our members will not shy away from challenging society's status quo, but we shall do so with dignity, respect, and honor. We welcome women with open arms and invite community businesses and individuals to partner with us in achieving this ongoing purpose. May we strive to always be useful, yet be proud to stand and admit, "I'm with HER!"
Best regards,
Whitney Michelle Hall
President 2020 – 2021
Junior League of Texarkana, Inc.